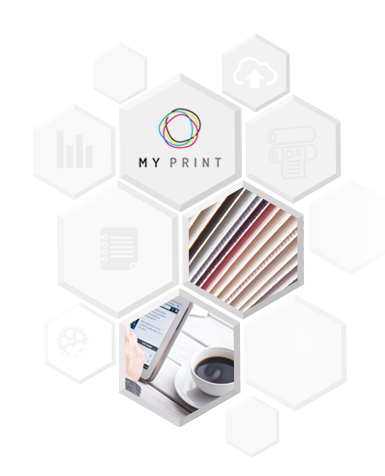 MyPrint is an integrated company management solution.
Thanks to the system, you get what you need most, that is information about:
machinery utilisation (first available deadlines for accepting subsequent orders)
production performed in real time
complete performance statistics broken down by machinery and operator (OEE indicator)
waste on machinery
demand for raw materials
consumption of raw materials
shipment delivery timeliness rates (OTD, OTiF)
All information in a single place.
In MyPrint, we can record every event associated with an order. From calculations and offers sent to a customer, orders for materials, production planned on machines and confirmations at subsequent production stages, together with raw materials used, to final packing and dispatch of finished products.
Along with an order, you can save performance calculations and all comments added by the production or other departments. During the opening of a new order, an efficient search for archival orders will help you to find similar ones quickly and check how efficiently they were produced or what problems occurred, as well as to read comments and review production waste.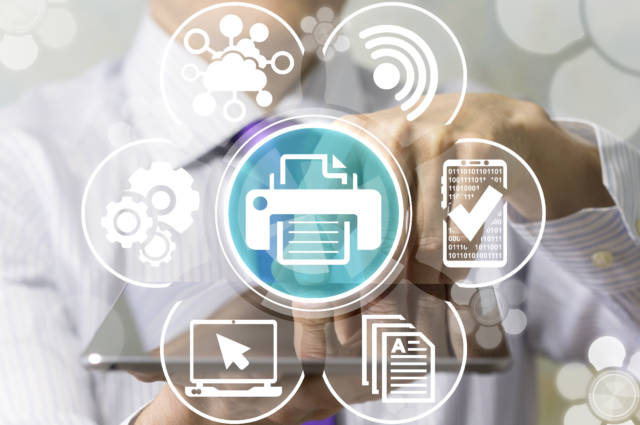 Enter data and then confirm or expand it
It is amazing how often we have to enter the same data in a company. Without an integrated information flow system, you are often forced to enter information into subsequent systems, sheets and paper documents. For example, an order name, which should be placed on production documents (technological sheet, machinery reports), on pallet labels of finished products and invoices. Wouldn't it be easier to enter it into the system once so that subsequent users – production, warehouse, expedition, finances – need only to accept it or add new entries, attach new elements to the order created in the system?.
This is how MyPrint works. Once an order has been created in the system, subsequent departments, acting within the scope of their authorization, approve, complete or extend order parameters so that the production process can be planned and carried out.
Trouble-free implementation
We don't want a revolution or to introduce new software overnight, which is to be the "only right" software from that day. We suggest that you start with basic functionalities and then gradually provide other departments in your company with subsequent modules.
Using proven mechanisms that have operated within the company all along. Integrating them gradually with other departments and creating an electronic company management system.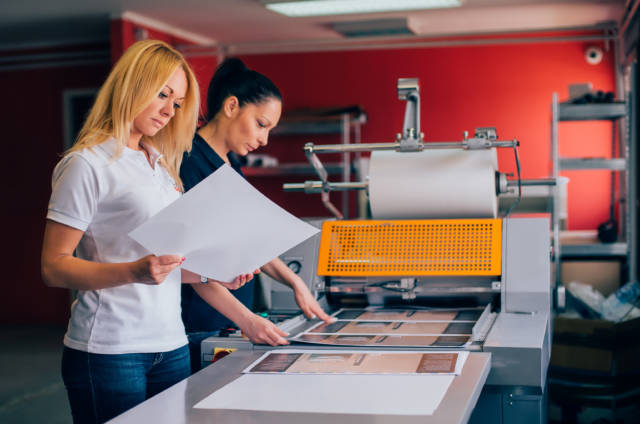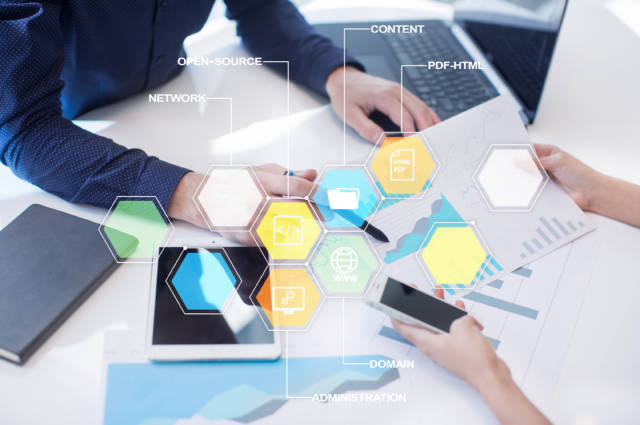 Open system that grows with the company
MyPrint has a modular structure. The growth of your company won't be limited by software. A new machine has been purchased? There are a lot of small shipments and you need a shipping module? You need new statistics or reports? Integration with the main client's EDI is required? No problem – you add another system module and integrate new tasks with existing data
See examples of modules that we already offer. There is no module that meets your needs? Tell us what you need – we'll offer you a solution!