MyPrint
is a company production management system
We offer MIS (Management Information System)/MES (Manufacturing Execution System) software that enables effective communication and flow of information between areas in your company.
We facilitate and support sales, customer service, order management and production planning, warehouse services together with control, coordination and optimization of activities, processes and operations carried out in a warehouse using a WMS module, as well as handling shipments along with integration with available courier companies.
To sum up, without the support of modern database systems that provide accurate information in due time, you can be exposed to an increase in costs and a loss of profits.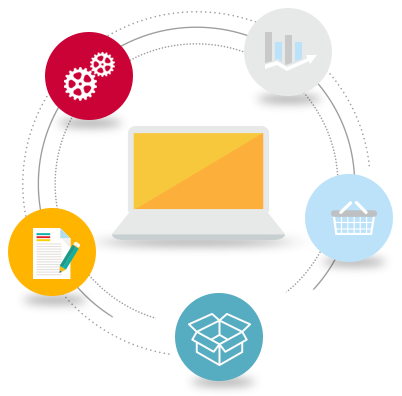 Who are WE?
We are practitioners. We have been involved in production planning and management in large international companies for over 20 years.
We have carried out implementation and training projects in Poland, China and India.
The MyPrint system was created in a production company based on our practical knowledge of tools needed to efficiently manage individual organization departments.
We have expertise in business process optimization.
It is our philosophy to sell not only an IT system but a concept of effective information flow in a workplace.
That is why we have created a flexible tool that can be adjusted to your process requirements, and a large number of modules allow us to adjust a precise solution for each company.